D3500 + AF-P 18-55vr + AP-S 70-300vr
Details
Beautiful pictures for all.
You don't need to be a photographer to know a great photo when you see one. And you don't need to be a photographer to take a great photo—you just need the D3500. It's as easy to use as a point-and-shoot, but it takes beautiful DSLR photos and videos that get noticed. It feels outstanding in your hands, sturdy and balanced with controls where you want them. It's compact, durable and versatile, ideal for travel. And it works seamlessly with compatible smartphones, making it easier than ever to share your great photos. Even if you've never picked up a DSLR camera, you can take beautiful pictures with D3500.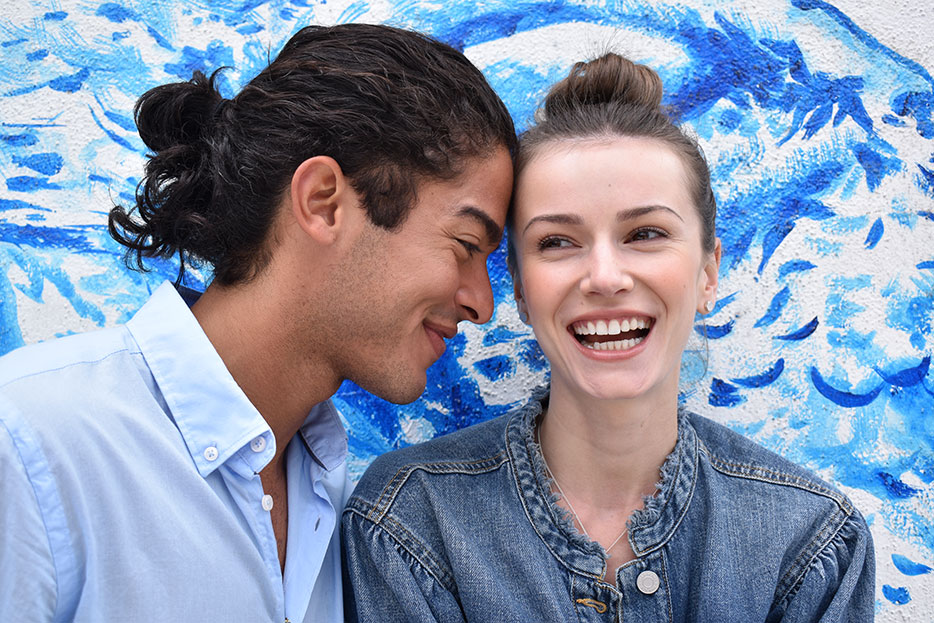 Take more memorable images. The photos you take with the D3500 capture more than the moment—they capture the feeling of the moment, a feeling that can be shared immediately with your friends and family and then relived for a lifetime.
Newbies welcome
If you can take a picture with your smartphone, you can take a great picture with the D3500. Auto Mode delivers amazing results in nearly any situation. If you want to learn while you shoot, turn on Guide Mode and follow simple on-screen guidance.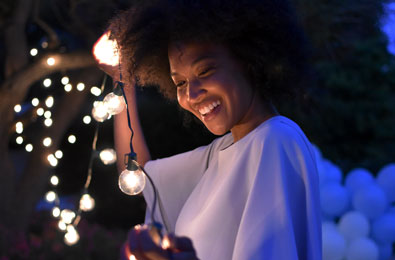 Less thinking. More shooting.
The D3500 is fast, responsive and simple to use. You won't be stuck fussing with camera controls while a great moment passes you by. Just point, shoot and share amazing photo after photo.
Feels great. Goes anywhere.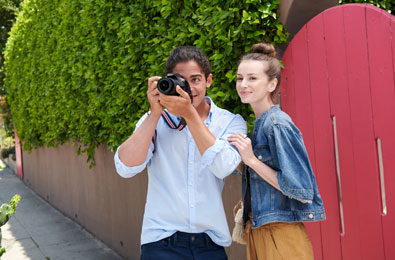 Shoot comfortably
The D3500 simply feels great in your hands. It's lightweight and balanced, even with a telephoto lens attached. Each button and dial is carefully placed for comfort and ease of use, and the menu system is simple and intuitive.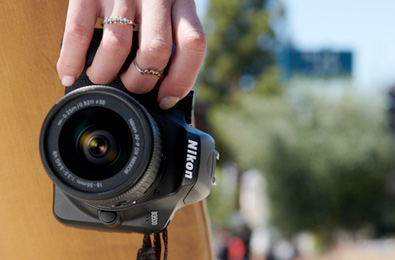 The day tripper
Small enough to be discrete, durable enough to withstand rough conditions; the camera is also available with two outstanding travel lenses, you'll never want to leave home without the D3500.
Smartphone and camera in harmony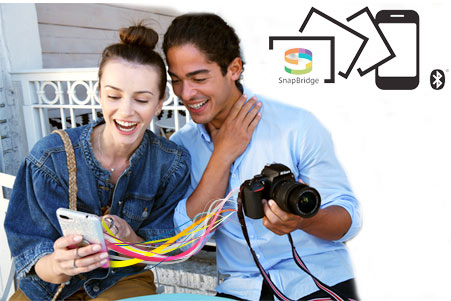 Your camera's bridge to your world
Download Nikon's free SnapBridge app and your D3500 photos will appear right on a compatible smartphone or tablet* for posting to your favorite sites, sharing with friends and family or just as backups. You can even use the smartphone or tablet to remotely trigger the D3500 to take pictures.